Highs & Lows
Season 4, Episode 7

First Aired
August 8, 2016
Viewers (millions)
0.80
Writer(s)
Kris Q. Rehl
Director(s)
Chandra Wilson
Episode Guide
previous
"Justify"
next
"Girl Code"
Highs & Lows is the seventh episode of Season 4 of The Fosters. It is the sixty-ninth episode overall. It aired on August 8, 2016.
Jesus works on Stef and Lena's garage when his father doesn't show up; Mariana takes some of Jesus' ADHD medicine because she's exhausted from her STEAM project; Callie and AJ are put in an unwanted position following Mike and Brandon's early return.
Main Cast
Edit
Recurring Guest
Edit
Resources
Edit
TBA
TBA
Jesus gets hit in the head with a nail gun and embeds a nail in his skull.
Promo and Sneak Peeks
Edit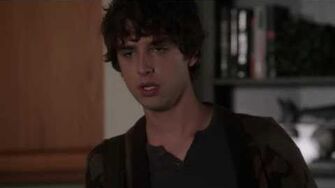 Ad blocker interference detected!
Wikia is a free-to-use site that makes money from advertising. We have a modified experience for viewers using ad blockers

Wikia is not accessible if you've made further modifications. Remove the custom ad blocker rule(s) and the page will load as expected.