First Impressions
Season 3, Episode 11

First Aired
January 25, 2016
Viewers (millions)
1.05
Writer(s)
Bradley Bredeweg & Peter Paige
Director(s)
Peter Paige
Episode Guide
previous
"Lucky"
next
"Mixed Messages"
First Impressions is the eleventh episode in Season 3 of The Fosters. It premiered on January 25, 2016. It was the fifty-third episode.
As the third season of "The Fosters" continues, former foster teen Callie is now officially adopted into the Adams Foster family. She must put aside any romantic feelings for Brandon and does so by throwing herself into her "Fost and Found" website, even drawing the interest of an investor (guest star Kelli Williams, "Detective McLean: Ties That Bind," "Army Wives"). After his performance at Disney Hall, Brandon is approached by a recruiter from Juilliard. Mariana launches her campaign to run for junior class president while Jesus tries to hide the reason why he doesn't want to go back to wrestling school. When Mike discovers a secret his foster son, AJ (guest star Tom Williamson, "The Goldbergs"), is keeping, he is torn about what to do with the information. Jude must face the fact that his boyfriend has decided to move away, and a serious medical issue for Stef results in a clash of opinion between her wife, Lena, and her mother, Sharon (guest star Annie Potts, "Ghostbusters"). Meanwhile, Sharon introduces the family to her liberal-minded friend, Will (guest star Rob Morrow, "Sex&Drugs&Rock&Roll," upcoming "American Crime Story: The People v O.J. Simpson").
Main Cast
Edit
Recurring Guest
Edit
Denyse Tontz as Cortney
Rob Morrow as Will
Chris Warren as Ty Hensdale
Kelli Williams as Justina Marks
David Reivers as Norman
Wayne Lopez as Wade
Mandy June Turpin as Dr. Kopak
Jonathan Craig Williams as Neil Pomerantz
Resources
Edit
http://freeform.go.com/shows/the-fosters/episode-guide/season-03/11-first-impressions
Promo and Sneak Peeks
Edit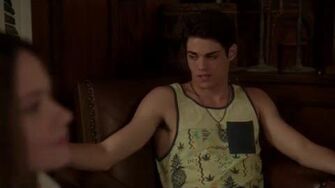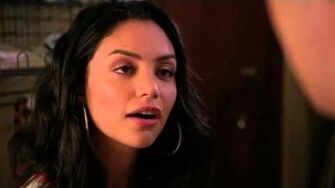 Ad blocker interference detected!
Wikia is a free-to-use site that makes money from advertising. We have a modified experience for viewers using ad blockers

Wikia is not accessible if you've made further modifications. Remove the custom ad blocker rule(s) and the page will load as expected.