Escapes and Reversals is the eighteenth episode in Season 1 of The Fosters. The episode aired on March 3, 2014. Zac's mom and Donald Jacob, Callie and Jude's father, will both make debut appearances. Lexi Rivera, a recurring character, returns in this episode.
Jesus feels the pressure to make a difficult choice and his inability to focus poses a challenge during an important wrestling match. Callie suspects Brandon has gotten himself into a bad situation and struggles with the decision to protect him at the cost of another friend's reputation. Stef and Lena reveal a caveat to Callie and Jude's adoption and the siblings must decide whether they want to face their past or move on with their new lives. Mariana gets an unsettling glimpse into her friend Zac's home life when his mom (guest star Romy Rosemont) shows up. 
Main Cast

Edit

Guest Starring

Edit

Co-Starring

Edit

Michael Patrick McGill as Coach Spears
Dwayne Standridge as Ref
Jaime Nakamura as Student
Source Reference
Edit
TBA
http://cis.hfcc.edu/~scotton/The%20Fosters/.
Promo and Sneak Peaks
Edit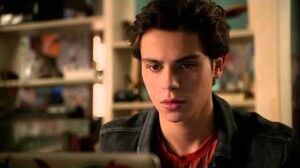 Ad blocker interference detected!
Wikia is a free-to-use site that makes money from advertising. We have a modified experience for viewers using ad blockers

Wikia is not accessible if you've made further modifications. Remove the custom ad blocker rule(s) and the page will load as expected.